For thousands of years, health and wellness has been a mainstay in the lifestyle of many civilizations. Many destinations throughout the world have become synonymous with health and healing, and people have travelled far and wide in search of accessing health benefits, both real and promised. This has led to the natural emergence of health and wellness tourism, whereby persons will leave their home countries and travel to other destinations for reactive care, to restore one's health, or for more proactive treatments, to maintain one's health. As the population ages exponentially, people are living longer due to increased access to improved healthcare and global population levels for persons over the age of 60 are expected to double between 2000 and 2050.
This has led to an increased interest in total body healthcare and a resultant demand for health-related resources, which forms the basis for health and wellness tourism. This industry offers significant economic opportunities for Jamaica to tap into an industry estimated to be worth over $3 trillion dollars4. Within the framework for health and wellness tourism, Jamaica intends to promote existing medical tourism products and services as well as develop and market spa facilities throughout the island. The Ministry will work with medical facilities and doctors who already meet international standards and who offer services in the following key target areas: medical diagnostic, dental and medical surgeries.
The primary focus of the Ministry's strategy, however, will be on developing the health and wellness product. The Milk River Bath in Clarendon and Bath St. Thomas spa facilities will undergo restoration in order to meet international standards and demands. The Ministry will also coordinate and support product development utilising available natural resources available to create products for the spa facilities and for sale to visitors.
To work with partners in developing an effective governance framework to support development of the health and wellness tourism product that is internationally competitive and promotes market ready medical services.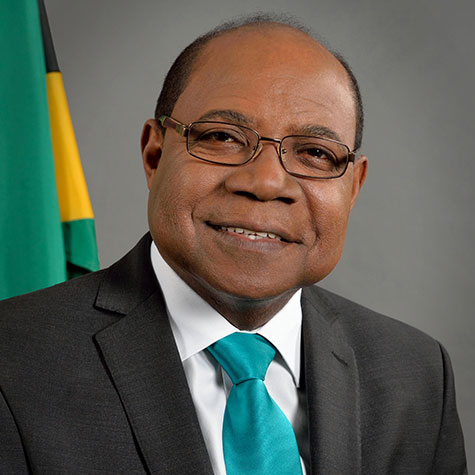 Hon. Edmund Bartlett, CD, MP
Minister of Tourism, Jamaica
The health and wellness tourism industry has grown significantly in popularity over the last five years, with studies indicating that destinations globally are making a concerted effort to capitalize on this lucrative market.
According to the Global Wellness Institute (GWI), the global wellness economy was valued at $4.9 trillion in 2019 and then fell to $4.4 trillion in 2020, due to the widespread impacts of the COVID-19 pandemic. The GWI forecasts that as the world recovers from the pandemic, wellness tourism will grow rapidly (+20.9% annual growth), with the market reaching $1.1 trillion by 2025.
Jamaica is well-positioned to get a slice of the economic pie with a wealth of natural resources, state-of-the-art facilities and the critical infrastructure that make us strong contenders for tapping into the wellness industry. The primary areas of focus are research and development in the herbal pharmaceutical sector, including the promotion of natural skincare and health products based on Jamaican plants as well as the development of local spa standards.
According to research, at least 334 plants growing in Jamaica can be identified as medicinal, with 31 of the plants tested being endemic to the island. Jamaica is also an ideal location for the cultivation of a wide range of medicinal herbs, and the country currently produces 52% of the world's established medicinal herbs. We are therefore investing heavily in the leveraging of our natural assets while also ensuring that more locals stand to benefit.
We have also made significant progress in the development of spa standards. In 2017, the Ministry of Tourism, Ministry of Health and Wellness, Jamaica Bureau of Standards, and Tourism Product Development Company (TPDCo) collaborated to launch the Spa Standards and Certification Programme. As part of the government's efforts to create a strong health and wellness offering, we are also investing significantly in our natural resources at the Milk River Hotel and Spa, with $30 million in upgrades slated to be completed within this financial year.
The Ministry of Tourism is therefore intent on leveraging these assets. We are committed to packaging, promoting, and marketing health and wellness assets as an important tourism niche area and are working in partnership with industry stakeholders to promote accredited market- ready health and wellness tourism services. It is for this reason that we created the Health and Wellness Network within the Tourism Linkages Network, a division of the Tourism Enhancement Fund, which has been collaborating with key partners to develop an effective governance framework to support the development of a health and wellness tourism product that is internationally competitive and promotes market- ready services. The network also promotes product development by utilizing available natural resources to create products for spa facilities and visitor sales.
In closing commend Dr Carey Wallace, Executive Director of the Tourism Enhancement Fund, the Director of the Tourism Linkages Network, Carolyn McDonald Riley, and her team, as well as Chairman of the Health and Wellness Network Kyle Mais, and his team, for the excellent work being done to leverage health and wellness in Jamaica.
Thank you.